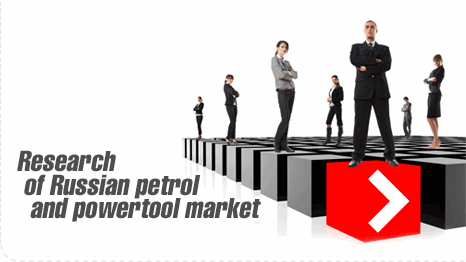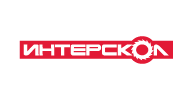 21.04.2010
ZAO INTERSKOL is a Russian company that designs, manufactures, markets and services power tools. According to the Russian Association of Power Tool Manufacturers (RATPE), INTERSKOL is the top-selling tool brand in Russia. Almost one tool in five bought in Russia in 2009 was an INTERSKOL.
Our history goes back to 1991 when a research and manufacturing firm (NPF) was founded under the name of INTERSKOL at what was the Soviet Union's leading institute designing tools for the construction industry, NPO VNIISMI (a Research and Manufacturing Association associated with the National R&D Institute of Handheld Power Construction Tools and Construction and Finishing Machines - this was the industry's flagship enterprise in the USSR consisting of 17 power tool plants).
In 1996, INTERSKOL became VNIISMI's key shareholder. The engineering experience, labs, patents and industry designs lay the foundation for INTERSKOL's Research and Engineering Center (RES).
In 1998, a joint manufacturing operation was launched with the Izhevsk Mechanical Works (IMZ), a well-known arms maker. INTERSKOL began manufacturing rotary hammers, angle grinders, planers, circular saws, and jig saws. In two years of fruitful work, the production of power tools soared almost tenfold (from 45,000 to 420,000 units a year).
In 2002, the company built its own integrated power tools plant at Bykovo, near Moscow - Bykovo Power Tool Plant (BEZ). The facility doubled its output when it achieved its rated capacity. INTERSKOL markets its products in Russia, Ukraine, Belorussia, Kazakhstan, Azerbaijan and other CIS countries on a large scale. In 2010, it began shipping its products to France, Greece, Italy and the Middle East.
There are about 200 authorized service centers in Russia and their number continues to grow. This is one of the top after-sale service levels among major companies represented in the Russian market. People who use tools every day appreciate the possibility to have them fixed quickly and inexpensively virtually in all Russian regions.
INTERSKOL is the only Russian company recognized by global manufacturers of power tools. Since 2009, it has been a member of the European Power Tool Association (EPTA), which includes only 14 of Europe's largest companies s BOSCH, Black & Decker, MAKITA, AEG, FEIN, HITACHI, HILTI, METABO and SPARKY.
In late 2008, INTERSKOL acquired FELISATTI, a renowned Italian manufacturer of power tools and woodworking equipment. FELISATTI is the inventor and mass production pioneer of portable miter saws and is rightly considered a leading global manufacturer of woodworking equipment. At different turns of its history, it supplied its products to such leading companies as Bosch, Metabo, Flex, Kress and Wuerth, to name a few.
In 2009, the manufacturing operation was moved entirely from Ferrara (Italy) to Bykovo. As early as December that year, the first all-Russian products were made and in January 2010 the Bykovo Plant shipped its first batches of miter saws to FELISATTI dealers in France, Greece and Morocco. INTERSKOL thus became the first and only Russian manufacturer of power tools exporting its products to Europe. Having invested more than RUR 100m to upgrade the Bykovo Plant, INTERSKOL now has one of the best high-tech manufacturing operations in civil machine-building in Russia.
In addition to miter saws, Bykovo makes several other sophisticated professional tools to FELISATTI designs including groovers, electronically controlled grinders, concrete polishers, etc.
INTERSKOL is the only Russian toolmaker that follows in the footsteps of global majors in that it has its own production in China which is staffed with Russian engineers and technology experts. A new plant was launched there in 2009. The opening ceremony was attended by more than 200 persons - Russian dealers, news people, and officials. The plant was specially designed for INTERSKOL products and has helped to further improve quality by increasing the share of proprietary key components. For example, with the plant going into service, INTERSKOL's Joint Quality Service has been developing standards and managing quality in all production steps - from aluminum, magnesium and plastic castings, machining of housings , toothing of gear wheels, manufacture of motors on AXIS automated lines, which are used by all leading global companies, and all the way to assembly and output quality control for finished products. All INTERSKOL products are TUV-certified in Europe proving their high quality, safety, and compliance with the toughest European standards.
During the crisis, there was a significant growth of demand for INTERSKOL products from construction professionals. Power tool usage patterns indicate that when they substitute INTERSKOL for high-end brands, customers are able to slash costs.
To meet professional needs better, INTERSKOL is substantially expanding its professional-class product range in 2010. This was the reason for the acquisition of Spain's CASALS HERRAMIENTAS, now called INTERSKOL POWER TOOLS S.L. The plant is located in Ripoll, north of Barcelona. It is one of Europe's foremost manufacturers of professional power tools. It makes the well-know Freud Industrial product line. Freud Industrial tools are shipped worldwide, including large amounts going to the United States and Canada.
The Freud and FELISATTI brands have added more than 30 new models to the product offerings: miter saws, medium and heavy-duty rotary hammers, and a wide range of routers, grinders and polishers. The popular line of general construction tools has therefore been extended so as to give users a full set of tools for use in:
- professional woodworking,
- professional concrete processing and finishing, and
- assembly and anchoring.
For easier reading, we have marked tools in the catalog that are recommended for professional use. These are tools that meet professional requirements, i.e. have longer service lives and longer uninterrupted operating intervals.
INTERSKOL's Spanish plant has one of the best sets of equipment among peers in Europe. It was retooled in 2003-05. It now has a full set of modern automated metalworking equipment and four automated lines making electric motors. Its engineering center has superbly-appointed laboratories and experimental production sites. INTERSKOL is turning it into a corporate R&D center on rotary hammers and other impact tools.
In sum, INTERSKOL has now deployed four manufacturing sites of its own:
- the plant in Bykovo (FELISATTI) near Moscow. This is also a pilot manufacturing operation;
- the plant in Ripoll (Spain) (INTERSKOL POWER TOOLS S.L.); and,
- two joint ventures in China: one in Shanghai (Interskol Manufacturing Ltd.) and the other in Jinhua (Interskol Crown Group).
All plants make all key components on their own and assemble finished products. They all closely cooperate with one another. In terms of components, the plants have a degree of specialization depending on their equipment and technology while they modify their assembly operations based on market needs and economic and logistic drivers. The same product may be assembled at different sites. For example, miter saws and rotary hammers are made both in Russia and in Spain from components from other INTERSKOL sites.
A small part of INTERSKOL products are made at specialized third-party partner enterprises in other countries including: Taiwan, China, South Korea and Slovenia, and by such renowned firms as Global Garden Products GGP - garden tools (Italy), Sparky – rotary hammers (Bulgaria), Izhevsk Mechanical Works (Russia), and Starmix – vacuum cleaners (Germany)..
INTERSKOL's Research and Engineering Center is the successor to the VNIISMI school of engineering. As the business grows and the product line becomes more sophisticated, the company's engineering service has been strengthened by attracting leading industry engineers, both Russian and foreign. For example, INTERSKOL's quality management now involves top engineering talent from Dauer, Daugavpils (Latvia), Izhevsk Mechanical Works (IMZ), Beloretsk Plant of Power Tools, Casals, TUV, HILTI, and Husqvarna. Following the acquisition of the Italian manufacturer, FELISATTI engineers joined the INTERSKOL team. In addition, INTERSKOL has renewed a contract with the Italian engineering firm Caleidos, which has designed professional tools for FELISATTI for 35 years. By acquiring the Spanish plant, INTERSKOL has secured yet another R&D stronghold in professional specialty tools.
INTERSKOL's engineering skills enable it to design Russian standards for power tools in accordance with the National Standardization Program for the Federal Agency on Technical Regulation and Metrology under the Russian Government.
Site:
http://www.interskol.ru
Telephone / fax:
+7 (495) 571-25-20
Address:
29, Leningradskaya str., Khimki, Moscow region, RF, 141400
Вернуться к списку членов ассоциации
Print version